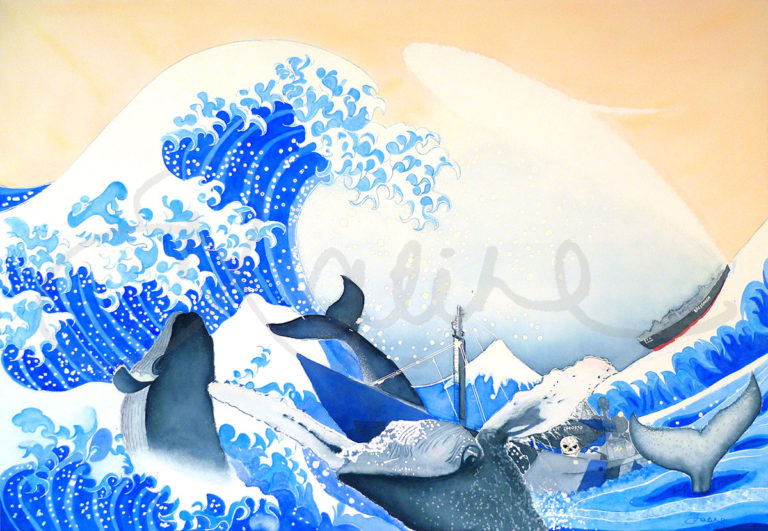 Southern Whale Dance
Watercolour - 2014
96.5 x 137 cm
*stretched watercolour paper on stretcher bar, intended to be hung unframed and without glass (like canvas).
Painted to celebrate the victory in the International Court of Justice against Japanese whaling in Australia's Southern Ocean Whale Sanctuary, Southern Whale Dance captures a scene in which the whales are frolicking around Sea Shepherd's Steve Irwin in the foreground while Japanese Nisshin Maru 'RESEARCH' is battling the waves in the background.
Hokusai's well-known Kanagawa-Oki Nami-Ura of 18th Century Edo, a classical Japanese woodblock print, is adapted to provide an identifiable Japanese setting in this celebratory dance and to remind the Japanese of this International Court of Justice ruling against whaling in the Southern Ocean.
Tags: 2014, Environmental, International Court of Justice, Japanese Nisshin Maru, Sea Shepherd, Southern Whale Dance, Southern Whale Sanctuary, Steve Irwin, Watercolour, Whaling